MASTER OF SALES TRAINING
Become a master of sales!
Develop your team's and your own online and offline
communication, sales and body language with our effective and
practical training courses and presentations.
OUR MISSION
How can our program help you?
Master of Sales Training provides practical, immediately applicable knowledge, which you can apply anywhere, let it be online communication, body language or even sales. The impact of a motivational speech lasts up to only 48 hours, which is why we have a different strategy. We show you verbal and non-verbal communication techniques that can really take you to the next level and deliver long-lasting results. As the founder of Master of Sales Training (MOST), Nóra Bíró focuses on tried and proven techniques upon each appearance – be it a TV interview, a Forbes or Business and Psychology article or a presentation at HVG, Internet Hungary or PP conferences.

AUDIBLE KNOWLEDGE
MOST podcast
We've created Hungary's self-development podcast, the MOST Podcast with Nóra Bíró channel, where well-known personalities and experts share the best of their knowledge with listeners on communication, sales, psychology and self-development.
TESTIMONIALS
Several large companies and brands have already honored us with their trust. Some of them are: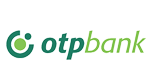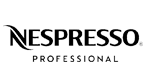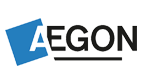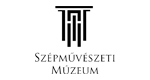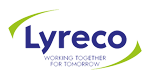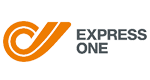 "During the online communication training, we discovered that you have to pay attention to every detail, because even things that seem trivial are not obvious if you don't make yourself aware of them. Thank you for all the forward-looking feedback and valuable practical advice."
EDINA DEME,
HEAD OF DEPARTMENT - MUSEUM OF FINE ARTS
"An online presentation – tailored to the online space – gave us tangible, practical ideas and solutions, with body language as the main theme. We have been using these methods ever since. Thank you again and we are looking forward to the sequel!"
Szintai Dániel,
OVB, Area Manager
"Nóra is the person who taught me everything I need to know about interviewing, body language and higher levels of communication. We work together to this day, she's the kind of person you can always learn from."
Szombati Zoltán,
Senior sales manager - D.A.S. LEGAL PROTECTION INSURANCE COMPANY
"Nóra delivered a very useful, all-encompassing online LinkedIn training for Lyreco. Her experience, knowledge and preparation helped share her key LinkedIn skills, which we can put to use in our work. I would highly recommend working with her if you want to improve your LinkedIn skills!"
Tóthné Seres Renáta ,
Learning & Development Specialist - Lyreco
"Nóra immediately understood what our young sales team needed. The specially tailored topics and tasks not only gave the colleagues the opportunity to learn and try out the most effective and latest tricks of the trade, but also produced tangible results that they have been using ever since. Although we originally thought we were taking a sales training course, we ended up with much more, a complex sales process."
Mezei Regina ,
ORGANIZATION DEVELOPMENT SPECIALIST - EXPRESS ONE HUNGARY
"Nóra presented relevant motivational models and ideas on how to stay motivated in this hybrid way of working and how to communicate more effectively as a team. We reviewed communication, motivation and digital body language techniques. Nóra was flexible, adapted the topics to our ideas, engaged our colleagues with interactive elements and answered any questions we had. Our managers and colleagues are using the practical guidance they learned effectively in their work and feedback."
Bódor Katinka,
COMMUNICATIONS SPECIALIST,, Aegon
"Nóra delivered a very useful, all-encompassing online LinkedIn training for Lyreco. Her experience, knowledge and preparation helped share her key LinkedIn skills, which we can put to use in our work. I would highly recommend working with her if you want to improve your LinkedIn skills!"
Tóthné Seres Renáta ,
Learning & Development Specialist - Lyreco
"Nóra presented relevant motivational models and ideas on how to stay motivated in this hybrid way of working and how to communicate more effectively as a team. We reviewed communication, motivation and digital body language techniques. Nóra was flexible, adapted the topics to our ideas, engaged our colleagues with interactive elements and answered any questions we had. Our managers and colleagues are using the practical guidance they learned effectively in their work and feedback."
Bódor Katinka,
COMMUNICATIONS SPECIALIST,, Aegon
"Nóra immediately understood what our young sales team needed. The specially tailored topics and tasks not only gave the colleagues the opportunity to learn and try out the most effective and latest tricks of the trade, but also produced tangible results that they have been using ever since. Although we originally thought we were taking a sales training course, we ended up with much more, a complex sales process."
Mezei Regina ,
ORGANIZATION DEVELOPMENT SPECIALIST - EXPRESS ONE HUNGARY
"Nóra is the person who taught me everything I need to know about interviewing, body language and higher levels of communication. We work together to this day, she's the kind of person you can always learn from."
Szombati Zoltán,
Senior sales manager - D.A.S. LEGAL PROTECTION INSURANCE COMPANY
"An online presentation – tailored to the online space – gave us tangible, practical ideas and solutions, with body language as the main theme. We have been using these methods ever since. Thank you again and we are looking forward to the sequel!"
Szintai Dániel,
OVB, Area Manager
"During the online communication training, we discovered that you have to pay attention to every detail, because even things that seem trivial are not obvious if you don't make yourself aware of them. Thank you for all the forward-looking feedback and valuable practical advice."
EDINA DEME,
HEAD OF DEPARTMENT - MUSEUM OF FINE ARTS
"During the online communication training, we discovered that you have to pay attention to every detail, because even things that seem trivial are not obvious if you don't make yourself aware of them. Thank you for all the forward-looking feedback and valuable practical advice."
EDINA DEME,
HEAD OF DEPARTMENT - MUSEUM OF FINE ARTS
"An online presentation – tailored to the online space – gave us tangible, practical ideas and solutions, with body language as the main theme. We have been using these methods ever since. Thank you again and we are looking forward to the sequel!"
Szintai Dániel,
OVB, Area Manager
"Nóra delivered a very useful, all-encompassing online LinkedIn training for Lyreco. Her experience, knowledge and preparation helped share her key LinkedIn skills, which we can put to use in our work. I would highly recommend working with her if you want to improve your LinkedIn skills!"
Tóthné Seres Renáta ,
Learning & Development Specialist - Lyreco
"Nóra immediately understood what our young sales team needed. The specially tailored topics and tasks not only gave the colleagues the opportunity to learn and try out the most effective and latest tricks of the trade, but also produced tangible results that they have been using ever since. Although we originally thought we were taking a sales training course, we ended up with much more, a complex sales process."
Mezei Regina ,
ORGANIZATION DEVELOPMENT SPECIALIST - EXPRESS ONE HUNGARY
"Nóra is the person who taught me everything I need to know about interviewing, body language and higher levels of communication. We work together to this day, she's the kind of person you can always learn from."
Szombati Zoltán,
Senior sales manager - D.A.S. LEGAL PROTECTION INSURANCE COMPANY
"Nóra presented relevant motivational models and ideas on how to stay motivated in this hybrid way of working and how to communicate more effectively as a team. We reviewed communication, motivation and digital body language techniques. Nóra was flexible, adapted the topics to our ideas, engaged our colleagues with interactive elements and answered any questions we had. Our managers and colleagues are using the practical guidance they learned effectively in their work and feedback."
Bódor Katinka,
COMMUNICATIONS SPECIALIST,, Aegon